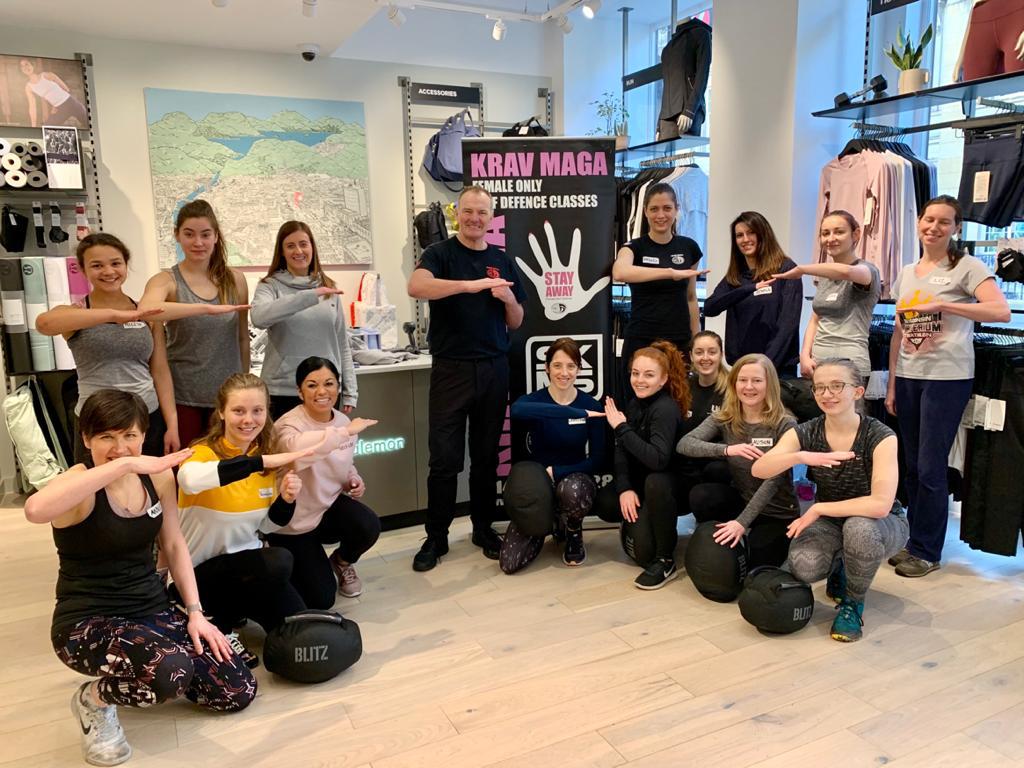 by Robert Bennett
The tickets cost £50 the 4-week course – 1.5 hours each week. That's only £8.5/hour/person and it includes a free t-shirt each!
There are only 15 tickets available due to lockdown restrictions, so book before it's all gone!
Location: David Lloyd Anniesland
Time: Thursdays, 6-7.30 pm
Dates: 4 weeks on Thursdays from the 20th of May, 2021
The course will be based on our STAY AWAY Program and is for women only. We use both male and female instructors as the regular classes will focus on teaching awareness, prevention's, building self-confidence, recognising and utilising your natural instincts to stay safe and grow stronger both mentally and physically.
There will also be a short warm down and Q&A time afterwards to address any queries or questions.
No equipment or previous experience is necessary but please remember to bring water.
Learning Krav Maga is not only about preventing attacks! It is also a life-changing experience that will stay with you forever and empower you in everyday life!!
You'll meet our friendly instructors, get to meet some new friends all while getting a great workout and having fun!
Do you have a question? Email, WhatsApp or Call us!
info@scotkravmaga.co.uk
07512027411 (Barbara)
To book or read more about what we'll cover during the 4 weeks, click here!