Women's Self Defence Seminars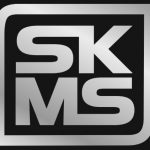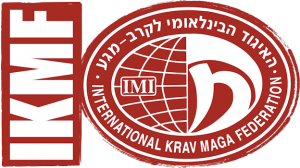 I took the women's self defense class whilst living in Scotland for a year, as I wanted to learn to protect myself better. I liked it so much that I started the regular course until I left Scotland. Now, two years later, I've started taking up classes in The Netherlands again. It may sound cliché, but there's a "krav" vibe that is connected to the sports itself, and you can find it in any country. Krav Maga has made me fitter, stronger and more self-confident. I feel like they should make it a mandatory subject in all schools. But until that has become a reality, taking classes with Robert at SKMS is a great alternative
Learning Krav Maga has allowed me to feel confident in my ability to defend myself and others, whether it's on a night out or travelling alone in a new country. Best decision I've made for my self confidence!
Learning Krav Maga with SKMS is a true confidence builder. Robert and the other trainers are dedicated to making training fun and epic while maintaining a safe environment for all. Couldn't ask for more team spirit, more dedication, or a better Krav Maga experience.
I began Krav Maga in 2016, with the pro-active intention to learn some basic self-defence as I started university. The classes are fun, energetic and informative. They have greatly helped to build and improve my self-confidence. Overall I highly recommend learning Krav Maga through SKMS, it was definitely one of the best decisions I made.

Absolutely love SKMS classes! Everyone is super friendly and the trainers are patient and understanding. I've definitely learned some self defence techniques that I hopefully will never need to use, but I feel prepared!
Sign up for a trial class below!
Our trial class will give you an introduction to what Krav Maga is all about.
You'll meet our friendly instructors, get to meet some new friends all while getting a great workout and having fun!
We guarantee you will love our classes. We're so confident that we'll even offer you a money back guarantee if you're not completely satisfied.
You can also call us on – 07849114110