Women's Self Defence Classes and Seminars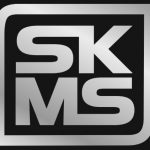 Women Only Beginners Classes – January 2024
Come along and learn the basics of Krav Maga – in a women-only environment – taught by a female and a male instructor. It's a safe space, and a time just for you – whatever your reason might be for being there.
This year we have structured our course in a new way – you can pick and choose the topics that interest you.
Tuesday, 16th of January, 7-9.30 pm: Intro and most common attacks. 
Tuesday, 23rd of January, 7-9.30 pm: Sexual Harassment and Kidnap/outdoor attack scenarios
Tuesday, 23rd of January, 7-9.30 pm: Social Settings – Safety in the Workplace and in Pubs or Clubs. 
All courses will take place at Firhill Sports Complex, there are changing rooms and free parking. Accessible via public transport by subway or buses (numbers 4, 6, 60 and 61). The venue is a 5-minute walk from Great Western Road.
The classes are aimed at 18+ but teens 14 and above are welcome with a participating adult. We will change the language accordingly if requested.
Any questions, just let us know!
The classes will follow our STAY AWAY Program and is for women only. We use both male and female instructors for the course, and we will focus on teaching awareness, prevention, building self-confidence, and recognising and utilising your natural instincts to stay safe and grow stronger both mentally and physically.
No equipment or previous experience is necessary but please remember to bring water.
Learning Krav Maga is not only about preventing attacks! It is also a life-changing experience that will stay with you forever and empower you in everyday life!!
You'll meet our friendly instructors, get to meet some new friends all while getting a great workout and having fun!
Ages 14-17 are welcome to the course with an adult accompanying.
Send us a message to be the first one to hear about upcoming courses! If you have any questions, you can get in touch with Barbara on 07512027411 or at info@scotkravmaga.co.uk
Do you have a question? Email, WhatsApp or Call us!
Call Barbara – 07512027411 or email us at info@scotkravmaga.co.uk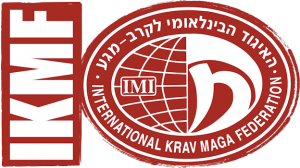 I took the women's self defense class whilst living in Scotland for a year, as I wanted to learn to protect myself better. I liked it so much that I started the regular course until I left Scotland. Now, two years later, I've started taking up classes in The Netherlands again. It may sound cliché, but there's a "krav" vibe that is connected to the sports itself, and you can find it in any country. Krav Maga has made me fitter, stronger and more self-confident. I feel like they should make it a mandatory subject in all schools. But until that has become a reality, taking classes with Robert at SKMS is a great alternative
Learning Krav Maga has allowed me to feel confident in my ability to defend myself and others, whether it's on a night out or travelling alone in a new country. Best decision I've made for my self confidence!
Learning Krav Maga with SKMS is a true confidence builder. Robert and the other trainers are dedicated to making training fun and epic while maintaining a safe environment for all. Couldn't ask for more team spirit, more dedication, or a better Krav Maga experience.
I began Krav Maga in 2016, with the pro-active intention to learn some basic self-defence as I started university. The classes are fun, energetic and informative. They have greatly helped to build and improve my self-confidence. Overall I highly recommend learning Krav Maga through SKMS, it was definitely one of the best decisions I made.

Absolutely love SKMS classes! Everyone is super friendly and the trainers are patient and understanding. I've definitely learned some self defence techniques that I hopefully will never need to use, but I feel prepared!