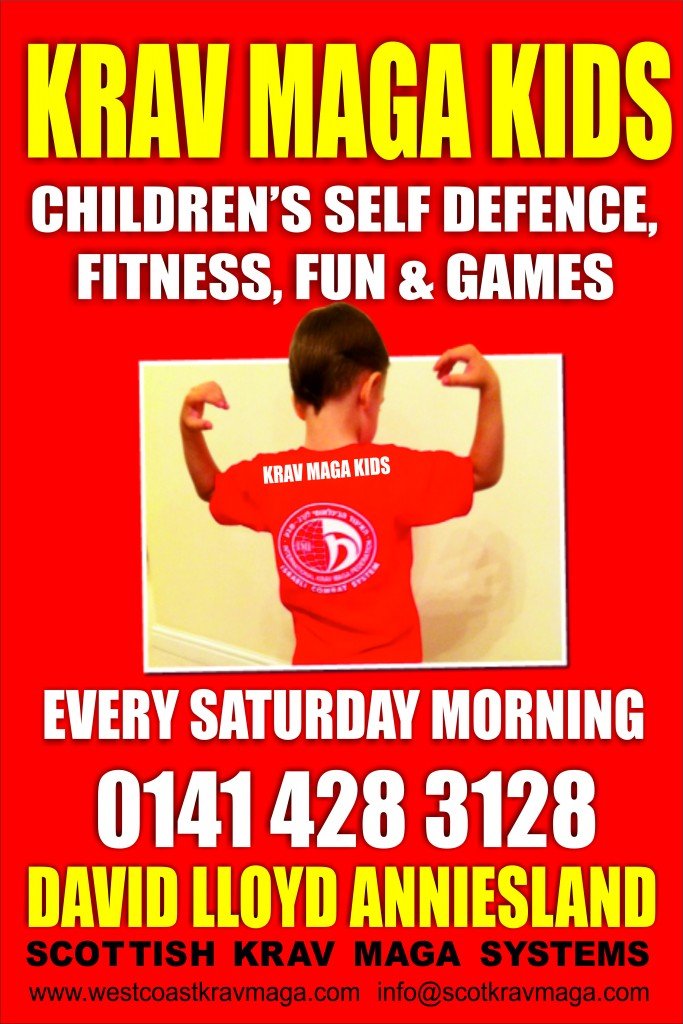 by Robert Bennett
New Places to our popular Kids Classes in Newton Mearns on Saturdays are now available for ages 5-13 from June!
SKMS is delighted to announce new places to it's popular Saturday morning self-defence class for Kids! Parents are welcome to join our Adult class held simultaneously by another instructor.
For only £25/month bring your child along for an hours self-defence training, where they can build their self-confidence learn useful skills that'll benefit them all their life while they're having fun and running off their weekend energy.
Krav Maga kids are for ages 5-13. The classes are designed to teach the kids the mental and physical self-defence they need while growing up in an increasingly dangerous world to ultimately become a strong and confident adult. Krav Maga is a super skill – benefits your child and everyone around. All kids classes are taught through games and activities and are designed to be inclusive to all children.
Classes are divided into two age groups:
9-10am for ages 5-10,
10-11am for ages 10-13
For our junior program for ages 13+ please contact Barbara.
About Krav Maga:
Krav Maga is a Self-Defence System incorporating a wide combination of techniques – from Western Boxing and Wrestling to Eastern Martial Arts.
Krav Maga is not a sport. It is about being aware and able to deal with unwelcome situations – whatever they may be. Our teaching method uses real-life situations to demonstrate a threat, recognising the problem and reacting with the correct solution. The techniques are based on natural ability so reactions become instinctive. It is suitable for all ages and abilities. Techniques at our kid's classes are age appropriate and taught through games.