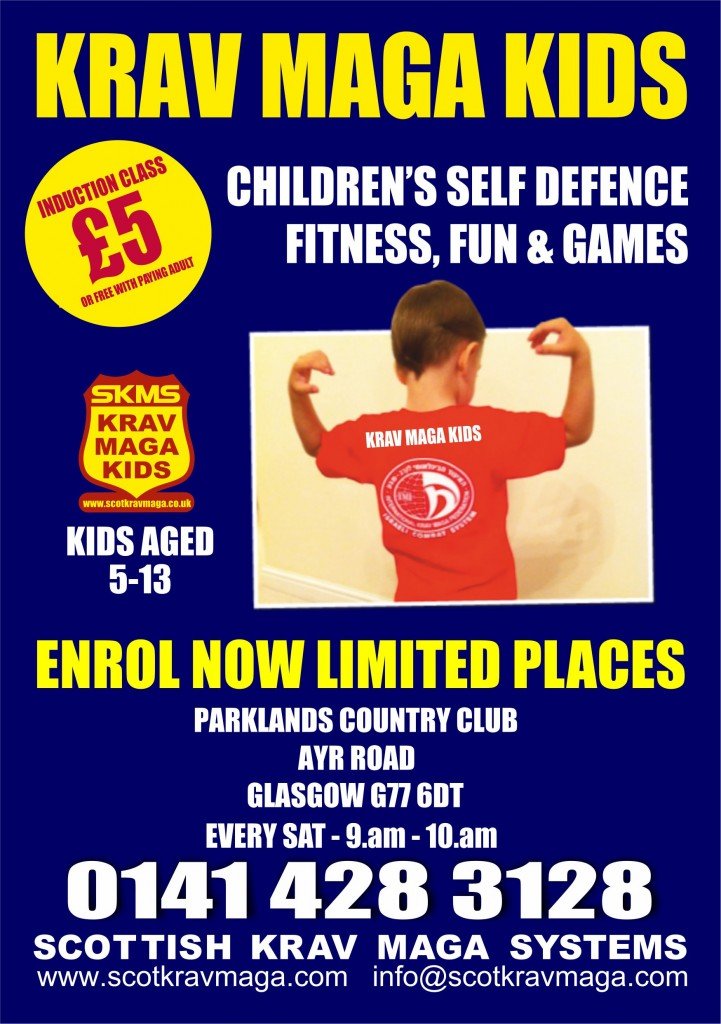 by Robert Bennett
SKMS Krav Maga at Parklands Country Club, Newton Mearns, G77 6DT.
In addition to our mixed adults classes and the Krav Maga Kids Class we are now taking bookings for a Female Only Class.
This new class will run from 10th Jan 2015.
Please book now to avoid disappointment. The times are as follows –
Ages 5- 12 ( 9-10 am)
Adults (9am-11am)
Women Only ( 10.00am -12am )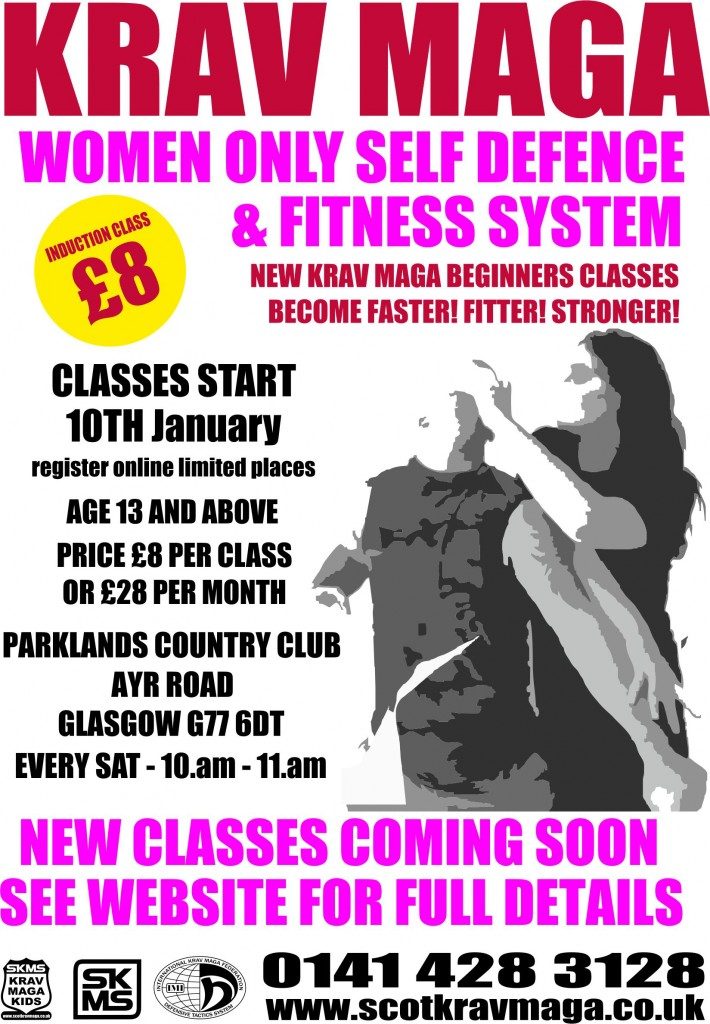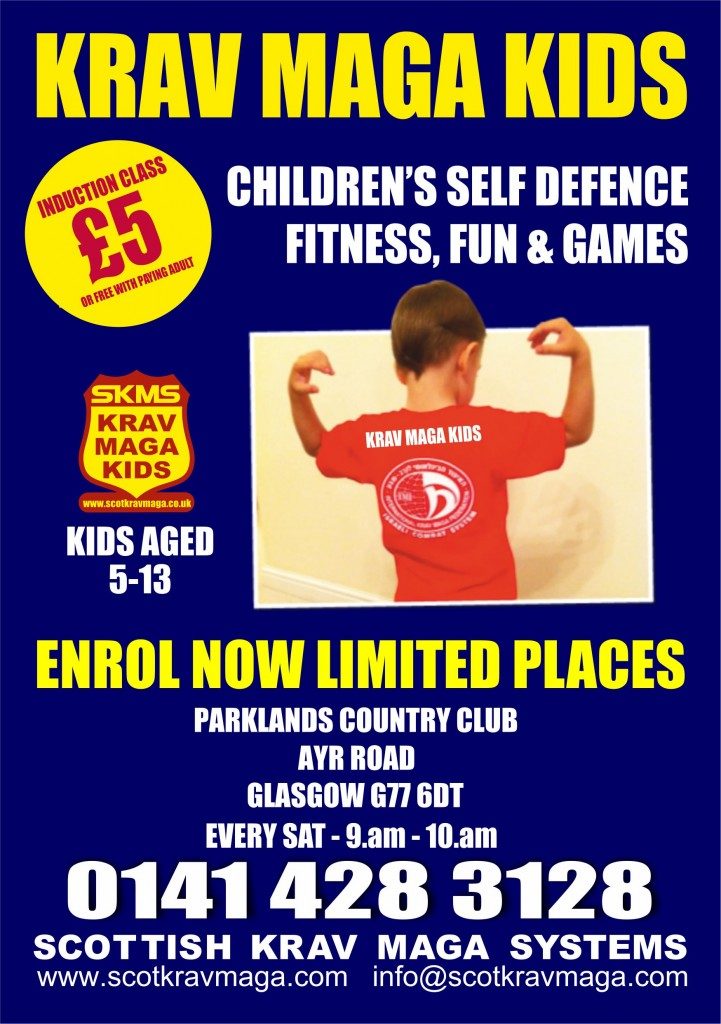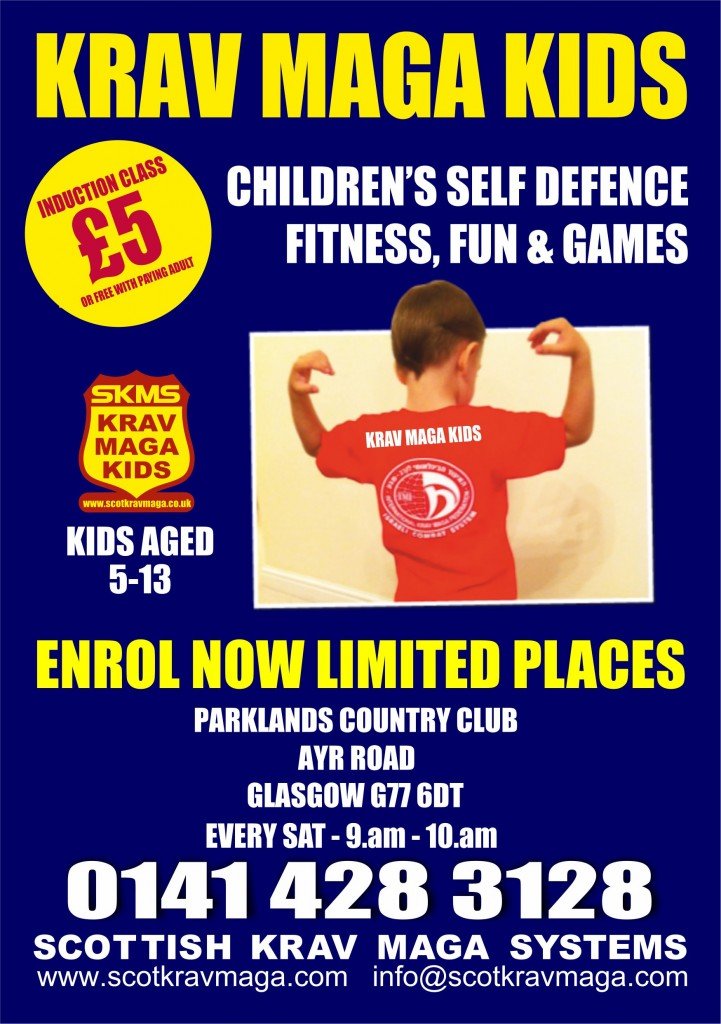 Call 0141 428 3128 to book an induction. Places are limited so call now.